Should you risk going abroad for laser eye surgery?
19 November 2019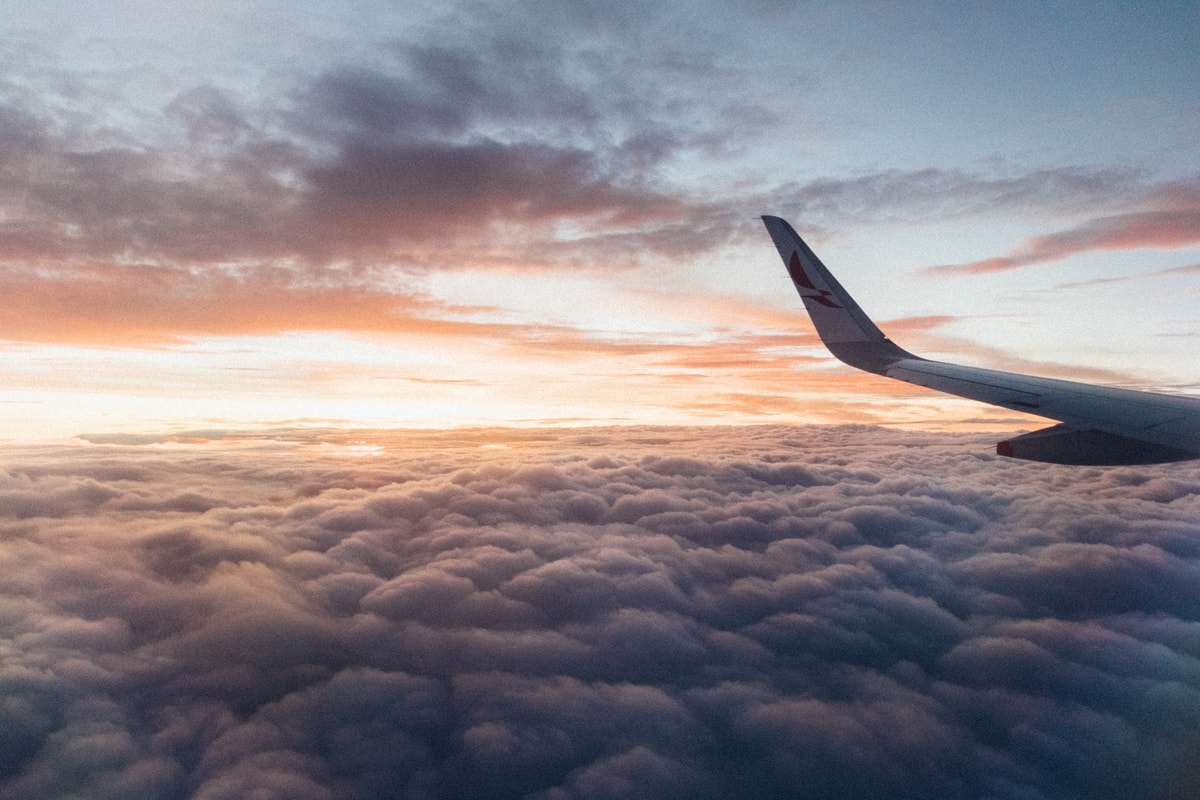 Why you shouldn't get laser eye surgery abroad
We regularly receive comments online – and in person at our clinics – from people wondering whether they should have their laser eye surgery abroad to save money. At first, the idea can seem quite attractive. Jet off to a warm country, soak up a bit of sun, and return (hopefully) with 20/20 vision. What's not to like? Some providers in countries like the Czech Republic or Hungary even promise savings of up to 50% compared to British clinics. While this is an obvious benefit for having treatment abroad, there are a number of other factors you should consider before taking the plunge.
Costs of flights and hotels
Yes, you'll potentially save between £1,000 and £2,000 on the procedure itself, but travelling abroad comes with a host of other costs. First, there are the flights to think of. That's already several hundred pounds, not to mention the costs of transfers to and from the airport. Optimax has 20 clinics around the UK so it's likely that you're within easy – and relatively cheap – reach of at least one of our locations.
Heading abroad also means that you'll have to find some accommodation for the time that you're out there (and use up some precious annual leave while you're at it!). Although some European providers boast that your stay can be "as little as three nights", it's recommended that you bring a friend with you to assist while you're sitting in your dark hotel room, waiting for your eyes to heal. That's your accommodation cost doubled – and isn't it so much nicer to take it easy and recover in the comfort of your own home?
What about travel insurance?
A particularly important aspect is travelling abroad at any time, whether it's for business or leisure, is travel insurance. Insurance for a regular holiday is usually relatively simple, but what about when you're travelling to undergo an elective treatment? All surgical procedures carry a small risk – some more than others – but it's something that might make finding reasonable insurance difficult. Standard travel insurance is unlikely to cover you for any potential issues that might occur as a result of your treatment abroad. Is it worth having to fork out for specialist insurance, adding to your travel and hotel expenses too?
Meeting your surgeon beforehand
In the UK, it's a legal requirement – as laid out by the General Medical Council – for all patients to meet their surgeon before proceeding with treatment. This is for a number of reasons, not least for you to feel comfortable with knowing who is going to treat you, and asking them any questions you may have. This appointment is carried out around a week before your treatment day to ensure that you carefully consider whether treatment is right for you. The whole process is designed with the patients' best interests in mind.
Not all clinics abroad offer this step of the process. It might feel a bit like you're being rushed into the decision without meeting your surgeon prior to treatment, and there isn't the same opportunity to ask final questions and have time to process the new information. At Optimax, you're free to give us a call at any point if you have queries during the "cooling off" period, and you can even pop back into the clinic and chat to our staff if need be. Unfortunately, this isn't part of the patient journey with laser eye surgery abroad.
Aftercare appointments
Now, this is perhaps the most important factor in deciding whether or not you want to head overseas for your treatment. A big part of your recovery period involves attending aftercare check-up appointments to monitor the healing process of your eyes. At Optimax, we have a programme for aftercare appointments comprising check-ups after 1 day for LASIK or 3-5 days for LASEK, followed by appointments after 7-14 days, 1 month, and finally 3 months – where you will be discharged if the optometrist is satisfied with your result. If not, we continue to see you regularly and offer aftercare (and potentially further treatment, if needed) over the course of further appointments.
Imagine the costs of flying back to Hungary or the Czech Republic for each of these appointments. That would almost certainly counteract any money you had initially saved by opting for treatment abroad. Further to this, many providers require you to attend check-up appointments for any aftercare guarantees they offer to remain valid. That leaves you either with the choice of forking out hundreds of pounds for flights back and forth over the coming months, or risking having no aftercare protection at all. Many British laser eye surgery providers also do not offer re-treatment to patients who have previously had treatment elsewhere, as suitability parameters at other clinics can vary. This means that, should you have any issues following your treatment, you may struggle to find somewhere here to help you.
Consistent healthcare regulations
There isn't a regulatory global body for laser eye surgery. This means it can be difficult to find out exactly how qualified your surgeon abroad is, and there aren't necessarily any qualifications they are required to have. In the UK, however, surgeons must be on the GMC's register to perform laser eye surgery. This adds an extra level of protection compared to treatment abroad where such stringent checks aren't always in place.
All Optimax surgeons are registered with the GMC and are Fellows or Members of the Royal College of Ophthalmologists, or are Fellows of the Royal College of Surgeons. They each have years of experience and thousands of procedures under their belt, so you can rest assured that you're in safe hands. Optimax clinics are also regularly inspected by the CQC to ensure that they are safe, clean, and comfortable spaces, as well as offering excellent services. Being held accountable by an independent body also provides our patients with peace of mind, compared to them merely relying on word-of-mouth to select a provider abroad.
Ultimately, seeking laser eye surgery abroad it is your personal choice to make. While there may be some financial benefits to begin with, issues further down the line could create larger expenses than you might have incurred if you chose a British provider to begin with. If you fancy combining your treatment with a holiday then maybe it's the choice for you, but for a lower risk, better-regulated option, treatment in the UK might be better. And when it comes to your eyes, can you really afford to take such a risk?
---
Back to Blog
---